Questions? 800.667.7745; Voice Mail: 925-391-0363
Email: info@mentalhealthce.com

Healthcare Training Institute -

Quality Education since 1979
CE for Psychologist, Social Worker, Counselor, & MFT!!

Section 6
How to Effectively Assess a Readiness-for-Termination
| |
The video below is a section of a seminar lecture given by an instructor.



Below are the PowerPoints that accompany the instructor's lecture for this section.
Question 6 found at the bottom of this page.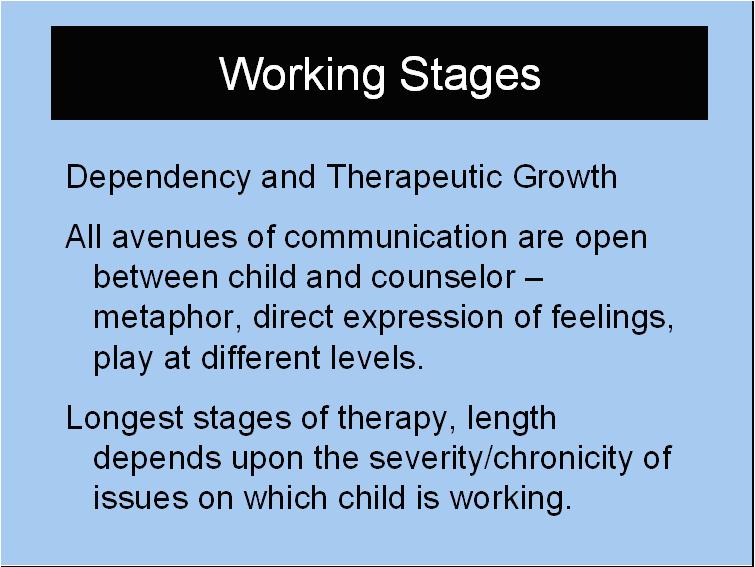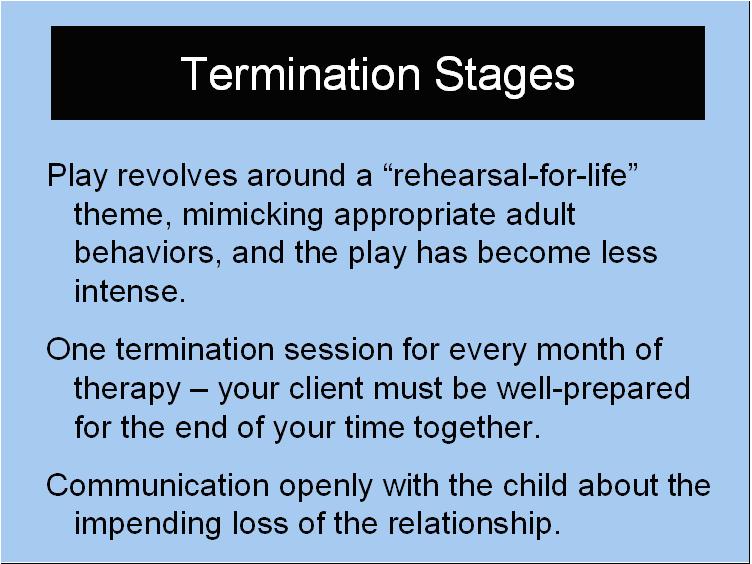 QUESTION 6
According to the speaker, why is "rehearsal-for-life" during play an indicator of a child's readiness for the Termination stage? To select and enter your answer go to .
---